Douglas Butler

Author and Global Travel Photographer

| Welcome | Photo Gallery | Contact Douglas Butler |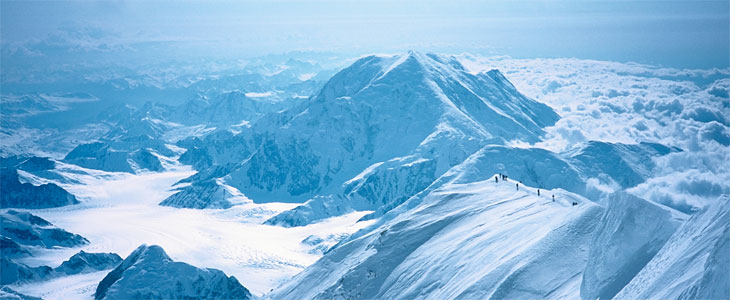 The View From Atop America - Mt. McKinley (Denali), Alaska; 20,320 feet

A Walk Atop America

Fifty State Summits and a Dream to Reach Them All

by Douglas Butler
282 pp., ISBN: 978-1-933251-44-8, Softcover. $24.95.

Climb every mountain... or fifty state highpoints. Douglas Butler set out on a quest - a long-held dream - to hike, trek or climb to the highest geographical point of each state. His, however, was not a rushed excursion from state summit to state summit instead a journey of discovery along "blue highways" and secondary roads, exploring our nation and meeting its people. He carried a journal and camera along with an innate curiosity and love of adventure.

A Walk Atop America - Fifty State Summits and a Dream to Reach Them All details that journey. In this book, author Douglas Butler vividly describes the challenges he faced trying to reach each state's highest point, difficulties that ranged from blizzards and forest fires to obtaining permission from private landowners and forest service managers. He also recounts the people he met, the sites visited and the events that made this a life-changing adventure. Twenty-four black-and-white photographs and eight pages of color images taken by the author, an award-winning photographer, complement the text.

Come, share the adventure.


Radio Interviews

Listen to my WFDD NPR Radio Interview


Hiking and Climbing Books

Table of Contents
Sample Chapter
Press Release
Winston-Salem Journal Article
Carolina Living Book Review
About Highpointing

The fifty state summits vary greatly in popularity, accessibility and difficulty. Four million people stand atop Tennessee's Clingmans Dome each year - many without realizing that this Great Smoky Mountains attraction is a state highpoint - while hundreds of thousands of tourists reach Mt. Washington's windy summit annually. Florida's state highpoint is a sandy knoll, Delaware's a street intersection. Yet state summits such as Mt. McKinley, also known as Denali (20,320 feet), Mt. Rainier (14,410 feet) and Mt. Hood (11,239 feet) challenge even the most experienced mountaineers.

Thousands of "highpointers," as these hikers and climbers call themselves, are members of the The Highpointers Club. However, reaching all fifty state summits is not easy. Since 1966 when John Hoeman became the first "completer," fewer than 170 individuals have stood atop each of the fifty states.

About the Author

Douglas Butler is an adventure travel writer and award-winning photographer whose hiking, trekking and climbing journeys have taken him to five continents. A love of people, sensitivity to native cultures and joy in exploring remote and pristine areas are shared through his prose and photography, work that has appeared in numerous regional and national publications. He has also published Ashe County - Discovering the Lost Province, a book about the North Carolina mountain region he calls home. An emergency and family medicine physician, Dr. Butler continues to work with underserved populations on American Indian reservations.

Other Books by Douglas Butler

North Carolina Civil War Monuments
Appearances and Events

Lecture and Book Signing:
After Appomattox: North Carolina Civil War Monuments
Lewisville Historical Society
Lewisville Branch Public Library
6490 Shallowford Road
Lewisville, NC 27023
336-703-2940
Monday May 13, 2019; 6:00 p.m.

Memorial Day Presentation:
After Appomattox: North Carolina Civil War Monuments
Old Stokes County Courthouse
1012 Main St.
Danbury, NC 27016
Sunday May 26, 2019; 3:00 p.m.

Book Signing and Photography Sale:
Art on the Mountain
Ashe County Arts Council
303 School Ave.
West Jefferson, NC 28694
336-846-2787
Saturday September 28, 2019; 9:00 a.m.-3:00 p.m.

Lecture and Book Signing:
After Appomattox: North Carolina Civil War Monuments
Yadkin County Public Library
233 E. Main St.
Yadkinville, NC 27055
336-679-8792
Tuesday October 8, 2019; 12:00 p.m.

Veterans Presentation and Book Signing:
After Appomattox: North Carolina Civil War Monuments
Ashe County Public Library
148 Library Rd.
West Jefferson, NC 28694
336-846-2041
Wednesday November 13, 2019; 11:00 a.m.

Lecture and Book Signing:
After Appomattox: North Carolina Civil War Monuments
Alleghany County Public Library
115 Atwood St.
Sparta, NC 28675
336-372-5573
Thursday May 28, 2020; 6:30 p.m.








Memberships & Links

North Carolina Civil War Monuments
Highpointers
North Carolina Humanities Council Speakers Bureau
Muddy River Art
Associated Artists of Winston-Salem
Douglas Butler

Author and Global Travel Photographer

5754 US Highway 221 N
Crumpler, NC 28617-9403

E-MAIL


| Welcome | Photo Gallery | Contact Douglas Butler |
©2022 Douglas Butler - Author and Global Travel Photographer
A Walk Atop America-Fifty State Summits and a Dream to Reach Them All
Mountaineering Books - Hiking Books - Climbing Books